Each of our Dungeon Sets come with maps of several possible layouts, and a 7-page adventure module suitable for any RPG game system… everything you need to get game night done right! Over three dozen room shapes available… add a few doors and accessories, and your setup will be the envy of players throughout the realms.
We have several dungeons available at various sizes…
The Inner Sanctum
2 rooms, 4 dead ends, 17 accessories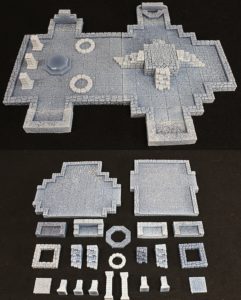 Temple of Eternity
5 rooms, 4 dead ends, 2 doors, 18 accessories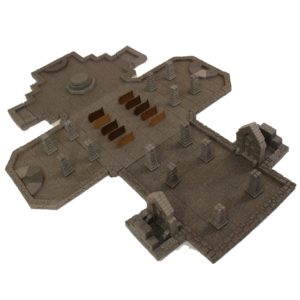 Keg n' Kettle Tavern
15 rooms, 9 hallways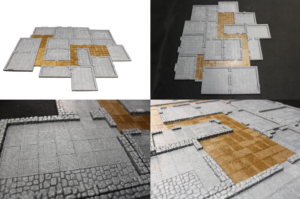 Gladiator Arena
4 pieces, 4 dead ends, 14 accessores
Vault of Midnight
21 rooms
shown here with the optional accessories kit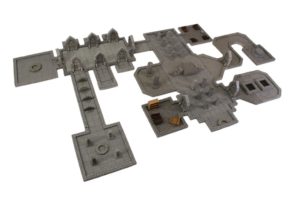 Labyrinth of the Lost
24 rooms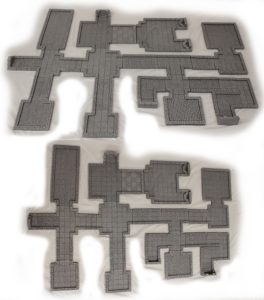 Dungeon of the Orc Lord
42 rooms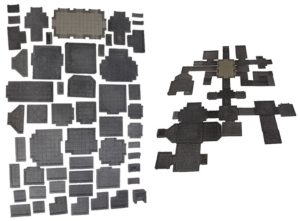 Thieve's Guild (3D stackable)
10 rooms
The Catacombs
(3D stackable)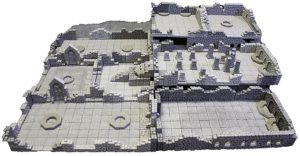 We've been playing for years at Get Your Game On in Ann Arbor MI. For more information, email: drakenstone@yahoo.com, or check out the FaceBook Page: facebook.com/drakenstonecastle.