Y-Shape Room
00014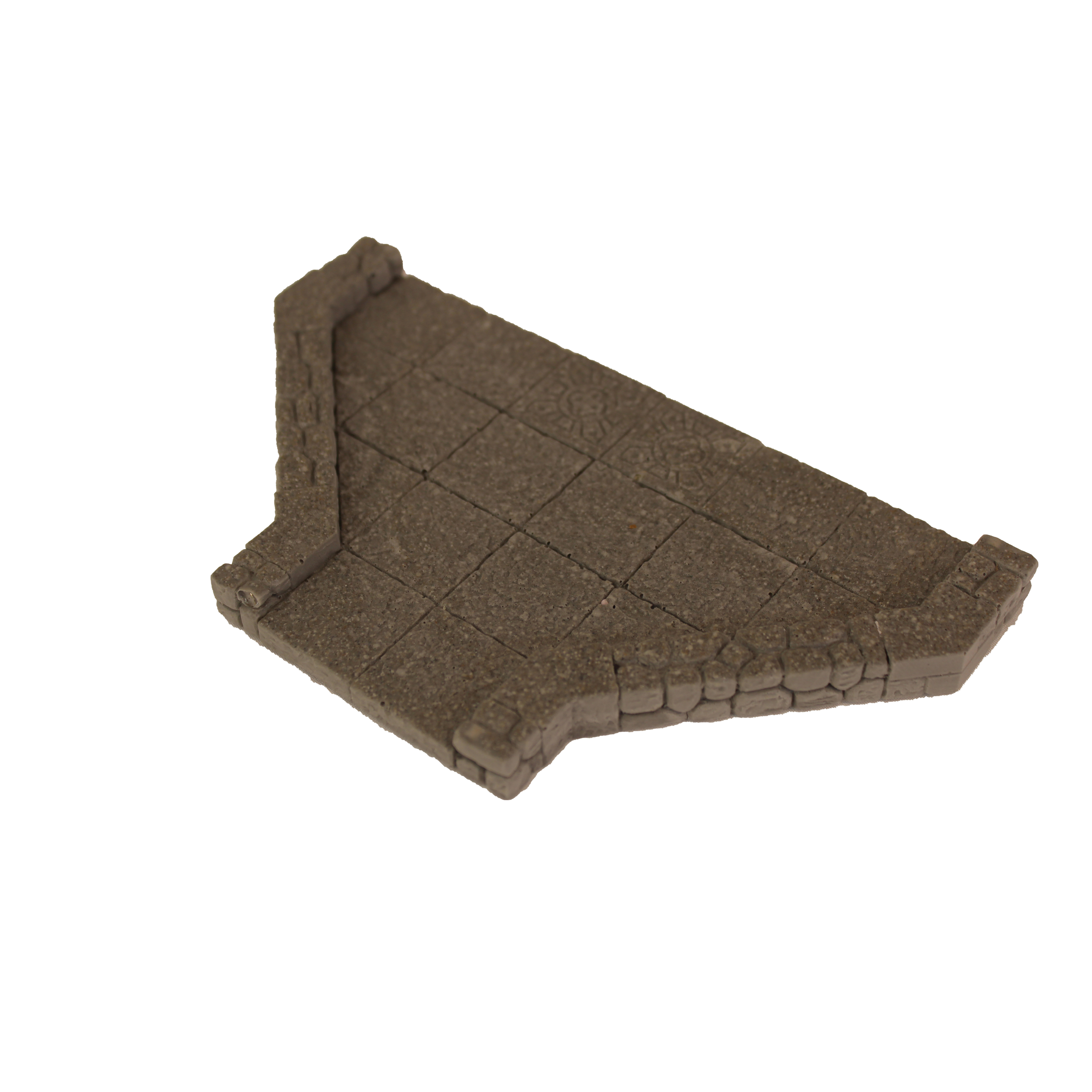 This room has one doorway, and connects to any other room with a 6" opening. The floor features decorative Egyptian theme tiles.
Choose from Grey Granite Resin or Black Drakenite.
In our rock-hard resin, tiny magnets are embedded in ALL CONNECTIONS, making the terrain pieces "snap" together. Pieces come right out of the mold looking like REAL granite, no need to paint! The back of each piece is laser engraved with our special Dragon Seal. This is definitely our premium option.
In our flexible Drakenite, pieces are made from shatterproof vinyl, but they do not contain magnets. They look good in plain black... but they can be painted using any craft paint. Pieces are shipped to you individually wrapped, on a foam board backing, ensuring that they arrive at your door flat. This option is much more affordable... It is literally half the price.
Made in USA!!!