The Lair of Midnight
00021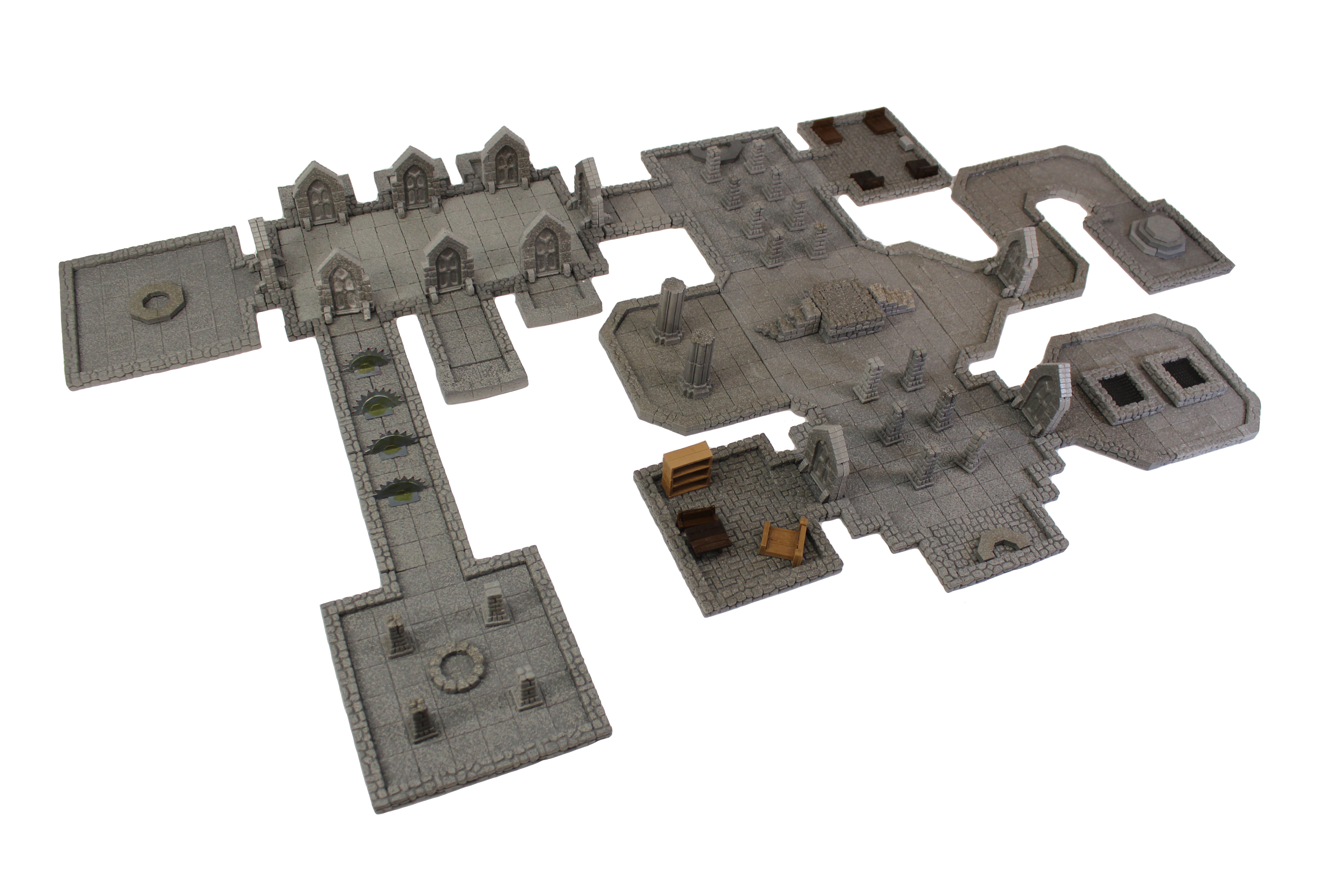 DrakenStone Modular Magnetic RPG terrain. Choose from our premium Magnetic Grey Granite Resin, or our affordable Drakenite (black vinyl, unpainted, non-magnetic).
Each room is cast as a single solid piece; no glue, no paint.
Our Gray Granite Resin has tiny magnets, which are embedded beneath the surface, and are invisible... These allow your terrain to "snap" together.
The following 26 rooms are included:
TWO Central Chamber Halves (6x6)
TWO Scrying Pool Chambers (6x6)
Inner Sanctum North
Inner Sanctum South
6" Cross
TWO 6" Dead Ends
TWO Y-Shaped Rooms
TWO 5x4 Rooms with Cobblestone Floor
FIVE plain dead ends
4x4 Room
THREE L-Shape Hallways
TWO 3" Hallways
TWO 6" Hallways
The Following Accessory Bundle is available for an additional $30:
12 Doors, Stackable Octagon Dias, 2 Iron Grate Traps, 18 Cobblestone Pillars, 2 Huge Pillars, 1 firepit circle, 1 Octagon Pool, 2 Trapdoors, 2 Cobblestone stairs, 4 small beds, 1 large bed, 1 bookshelf, 1 table, 1 bench, 1 treasure chest, 4 buzzsaw blades.
Made in Michigan USA, with materials made in USA.