Keg 'n Kettle Tavern: 3D Stackable Magnetic Terrain
9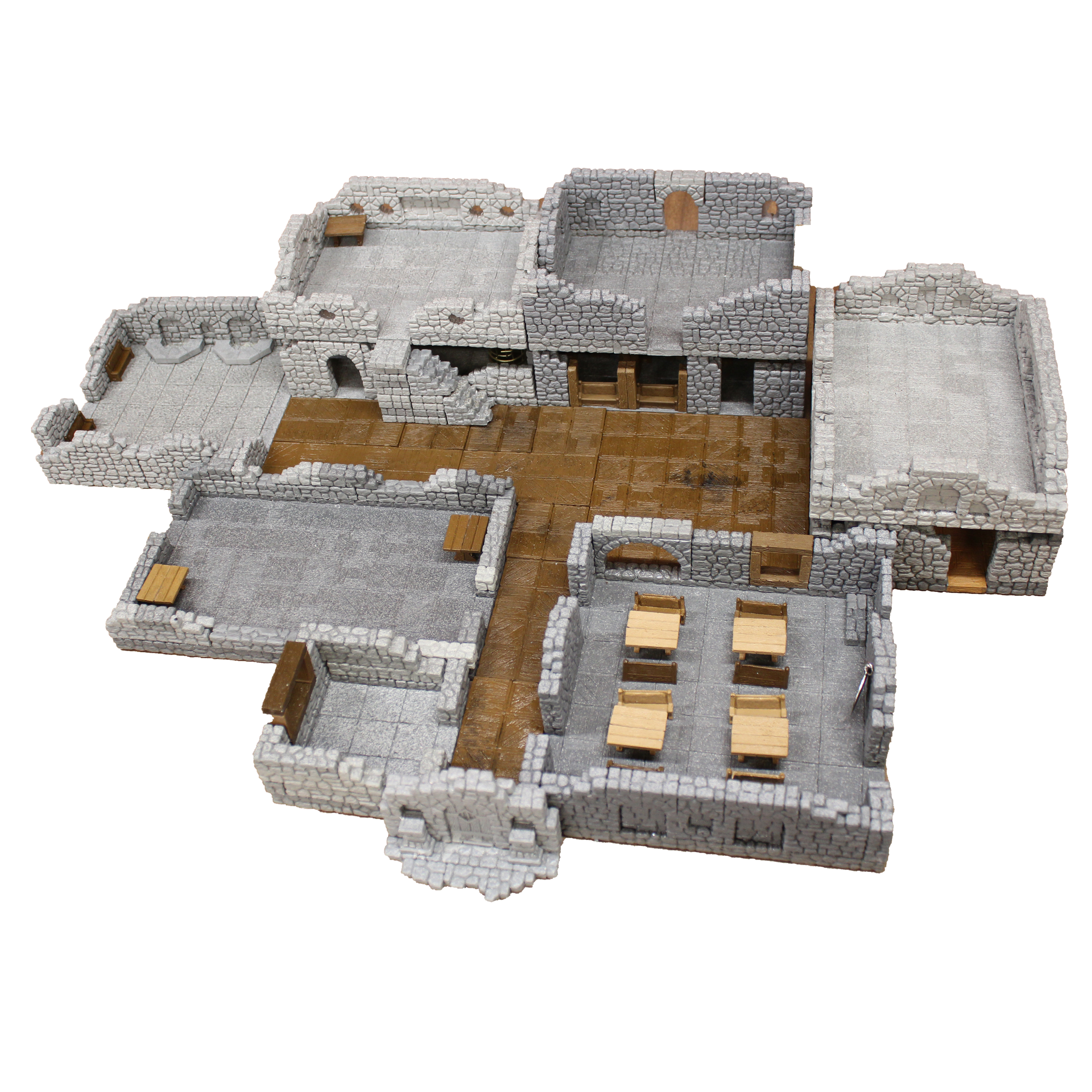 Keg 'n Kettle Tavern & Inn

All rooms are cast from Grey Featherlight Resin, with tiny graphite dots mixed in... the effect looks like REALISTIC STONE! No Need to paint! Each room includes the Floor and Walls... some rooms also include a Window. All rooms include 1 Rectangular Table, bed, stone table, wood shelf, stone shelf, beer mugs, and 2 Benches. The kitchen includes the fireplace.
For more ideas and general tips and tricks, be sure to visit DrakenStone.com/Terrain. DrakenStone a licensed Hirst Arts dealer. All orders are THREE DAY shipping, using USPS Priority Mail.
11 Rooms Available!!!
The GreatRoom (0) The Booths (0) The Kitchen (0) The Medium Bedroom (0) The Alchemist's Lab (0) The Ballroom (5) The Bunkhouse (0) The Small Bedroom (-30) The Large Bedroom (2) The Dining Room (2) Hallway Bundle (-25)