Tavern Terrain 3D Stackable
00020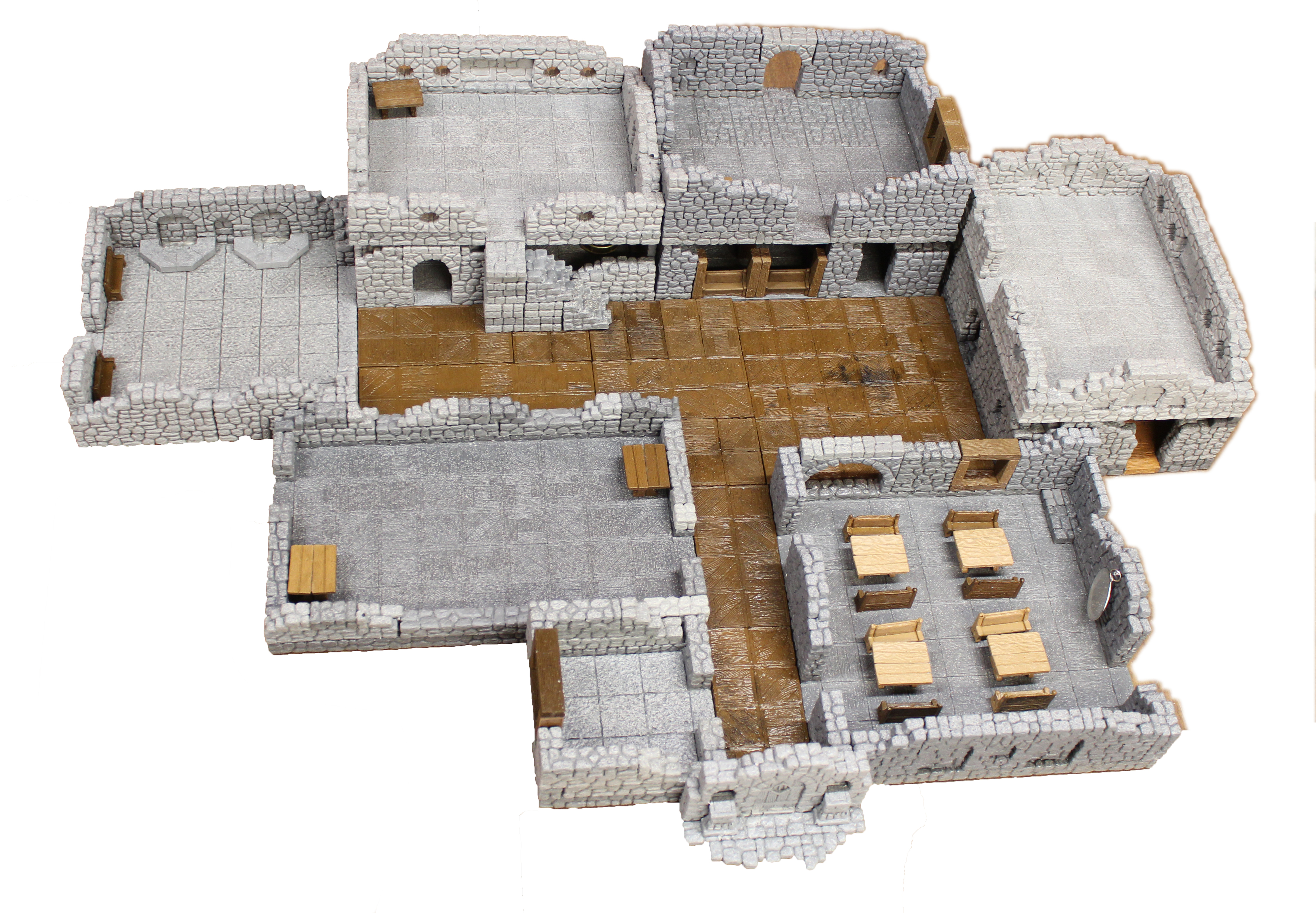 DrakenStone RPG Terrain, modular, 3D, stackable. Welcome to the Thieves Guild! Tiny magnets embedded below the surface are invisible, and allow your doorways to "snap" together. Made of Gray Granite Resin. The floors are poured as one single solid piece. The walls are glued on. No paint. Made in USA!
10 Rooms
1 Entry Door
Various Brown Hallway pieces
Beds, Tables, Benches, Bookshelves... everything shown in the photo.