Starter Dungeon
00036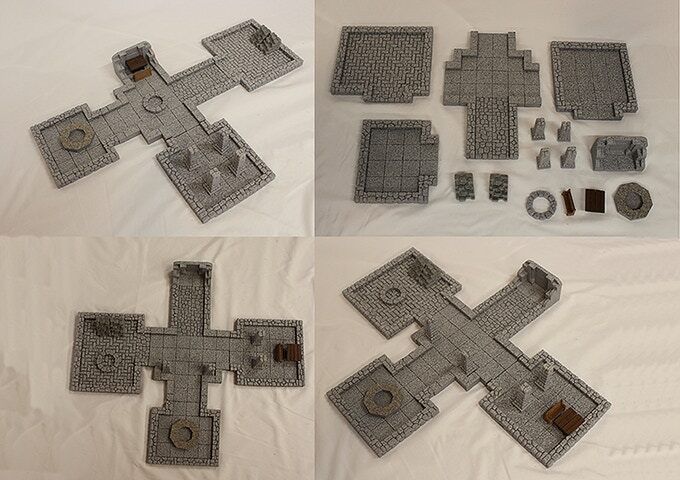 You get the 5-piece dungeon.
Large X Intersection, 4x3 Room, 4x4 Room, 4x5 Room, 1 Dead End Shrine.
Made from shatterproof Drakenite. Non-magnetic, gray, unpainted, raised blocks represent walls. Made in Michigan USA, with materials made in USA.
Comes with a small accessories kit: a pair of cobblestone stairs, 4 columns, 1 firepit ring, 1 octagon pool, 1 table, 1 bench.