Small Modular Magnetic Tavern 2.5D
11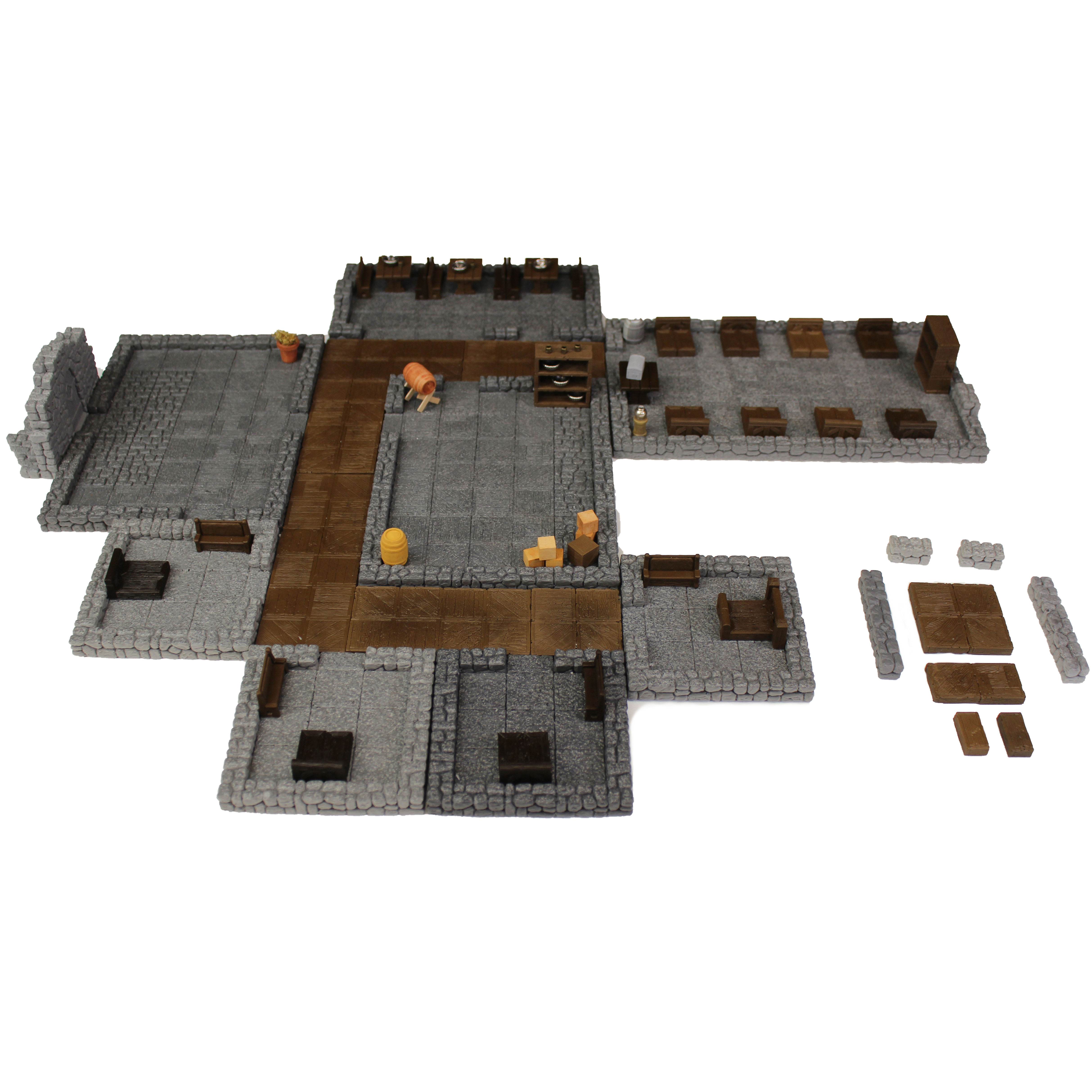 Modular - re-arrange them in any order, to create a unique building every time!
Magnetic - pieces "snap" together using magnets that are embedded beneath the surface, making them nearly invisible.
Cast from Grey featherlight resin, with tiny graphite dots mixed in. The pieces come out of the mold looking like REAL STONE. No need to paint!!! The "wood" hallways are made from brown resin.
Perfect for dioramas and role-playing games such as Dungeons and Dragons, Pathfinder, Savage Worlds, and War Hammer.

You get 1 small room (3x7), 2 medium rooms (5x7), and 1 large rooms (9x5), and 4 tiny bedrooms (3x3), plus a variety of hallways, as well as single blocks that can be used to block doors or create dead end hallways.
Add the accessories shown in the picture for $10.
Made by hand in the USA! Please allow 3 days to create the product, then NEXT DAY shipping.