Labyrinth of the Lost
00035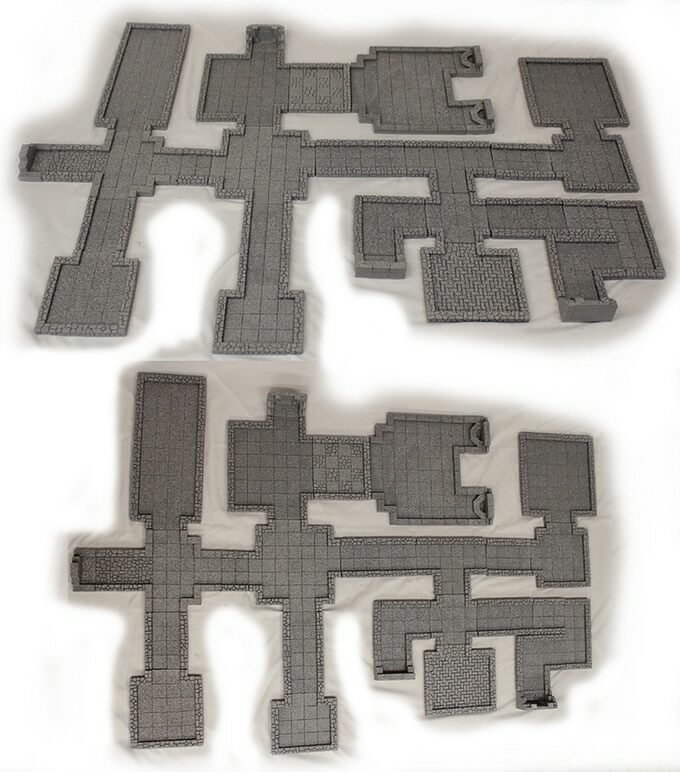 You get the 30-piece gothic dungeon.
5x5 Room, 4x10 Barracks, 6x6 Scrying Chamber, 8x8 Crypt, 6x8 Gallery, 4-Inch Dead End, Large X Intersection, Small X Intersection, 4x5 Room, 3x4 Room, 4x4 Room with one exit, 4x4 Room with two exits, Horseshoe Hallway, Two L-shape Hallways, T-shape hallway, 6 Dead End Shrines, Two 6-Inch Hallways, 5-Inch Hallway, Two 4-Inch Hallways, 3-Inch Hallway, 2-Inch Hallway, 1-Inch Hallway.
Made from shatterproof Drakenite. Non-magnetic, gray, unpainted, raised blocks represent walls. Made in Michigan, USA, with materials made in USA.