Black Onyx Resin Dungeon Tiles
8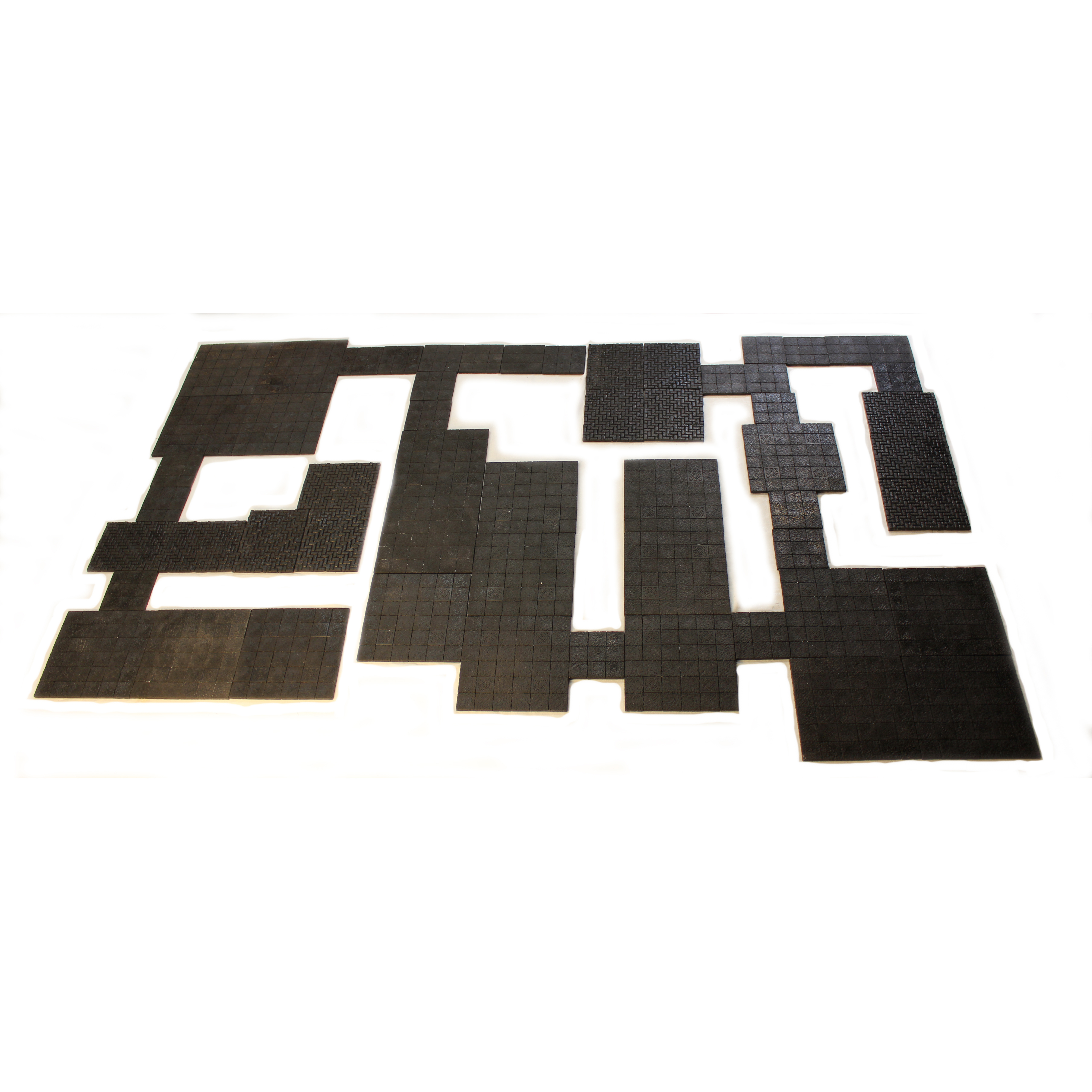 These Dungeon Tiles are made out of Black Onyx Resin, resistant to breaking or chipping. They come in jet black, but feel free to dry-brush them to bring out the detail... or just leave them in their menacing Onyx hue. Each square is exactly 1". You get:
8 rooms, 6x6, gothic tiles with Egyptian inlays
8 rooms, 3x3 gothic tiles
4 rooms, 4x5 cobblestone tiles.